Office Removals Loxford ig1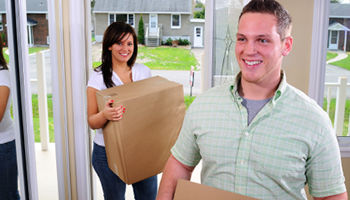 Office Removal
Office removals can be a stressful process and it takes time to organise. Whether you're relocating your office to another city or just moving to a different building within the same area, using a professional removal service can help reduce the stress and make the transition smoother. Professional office removal services take care of all the hard work for you, from packing your office furniture and equipment, to dismantling desks and other furniture before reassembling them in their new location.
The Benefits of Using Professional Office Removal Services
Using professional office removal services can offer a number of benefits when it comes to relocating your business premises. By taking away the hassle of self-packing and transporting all of your company's items, you can enjoy fewer costs incurred by hiring staff for the job, meaning less lost time for your employees as well as reduced disruption to day-to-day operations. In addition, it also eliminates the risk of items becoming damaged in transit due to incorrect or inadequate packing. Professional office removal companies are experienced in ensuring that your valuable items are correctly labelled and securely packed with minimal risk of breakages or losses.
Choosing an Office Removal Service
When selecting an office removal service, it's important to choose a reliable and trustworthy company who have experience in relocations like yours. Look out for reviews online as this is often a good indication of how satisfied past customers were with their service - speak with other local businesses who have used the company in question for additional insight. It's also worth considering whether they use up-to-date packing materials such as boxes with handles and heavier duty bubble wrap, as this will ensure that furniture and electrical items survive any bumps during transit.
Let Loxford Help With Your Office Removals
At Loxford Self Storage, we understand that every move is unique; therefore our team can provide tailored solutions according to your individual requirements. With more than 20 years of experience in storage solutions, we are able to provide complete peace of mind when relocating offices throughout London and beyond. Our team take great pride in offering an efficient and secure service at cost-effective prices, ensuring that all possessions remain safe throughout the process. For more information regarding our office removals services then please contact us today where one of our friendly staff will be happy to assist you further with any questions or concerns relating to the relocation process.
---